There's something about Pharrell's music that just makes people… happy! Now you have all the sounds of his signature hit at your fingertips, so you can do something even more fun than listening to music: you can make your own. And it only takes a few minutes!
"Happy by Pharrell" is a groundbreaking studiopack for the NOISE app. It deconstructs the chords, basslines, and vocals of "Happy," giving you the raw materials to build your own song — whether you have a musical background or not. You can recreate "Happy" one layer at a time. Or you can take your track in a different creative direction.
It's free, so it's easy to get started. Check out our demo played on a Seaboard Block and a few Lightpad Blocks connected to NOISE. And download NOISE for free in the App Store.
Our first studiopack celebrates ROLI's tremendously exciting new partnership with Pharrell: singer, producer, designer, and cultural icon.
We're happy to reveal that he's Chief Creative Officer at ROLI — helping us co-design the next generation of music creation devices. The Seaboard and BLOCKS are just the beginning of our long-term mission to create digitally connected, beautifully designed instruments that open up music creation to everyone. Pharrell will be by our side as we enter the next stage.
Visiting ROLI's offices in London, Pharrell said: "Music touches all of us, and for a long time I've been passionate about finding ways to share the power of music with more people. When I met Roland Lamb and ROLI, I immediately felt we were working towards exactly the same goals, and so I'm super excited that we're kicking off this partnership."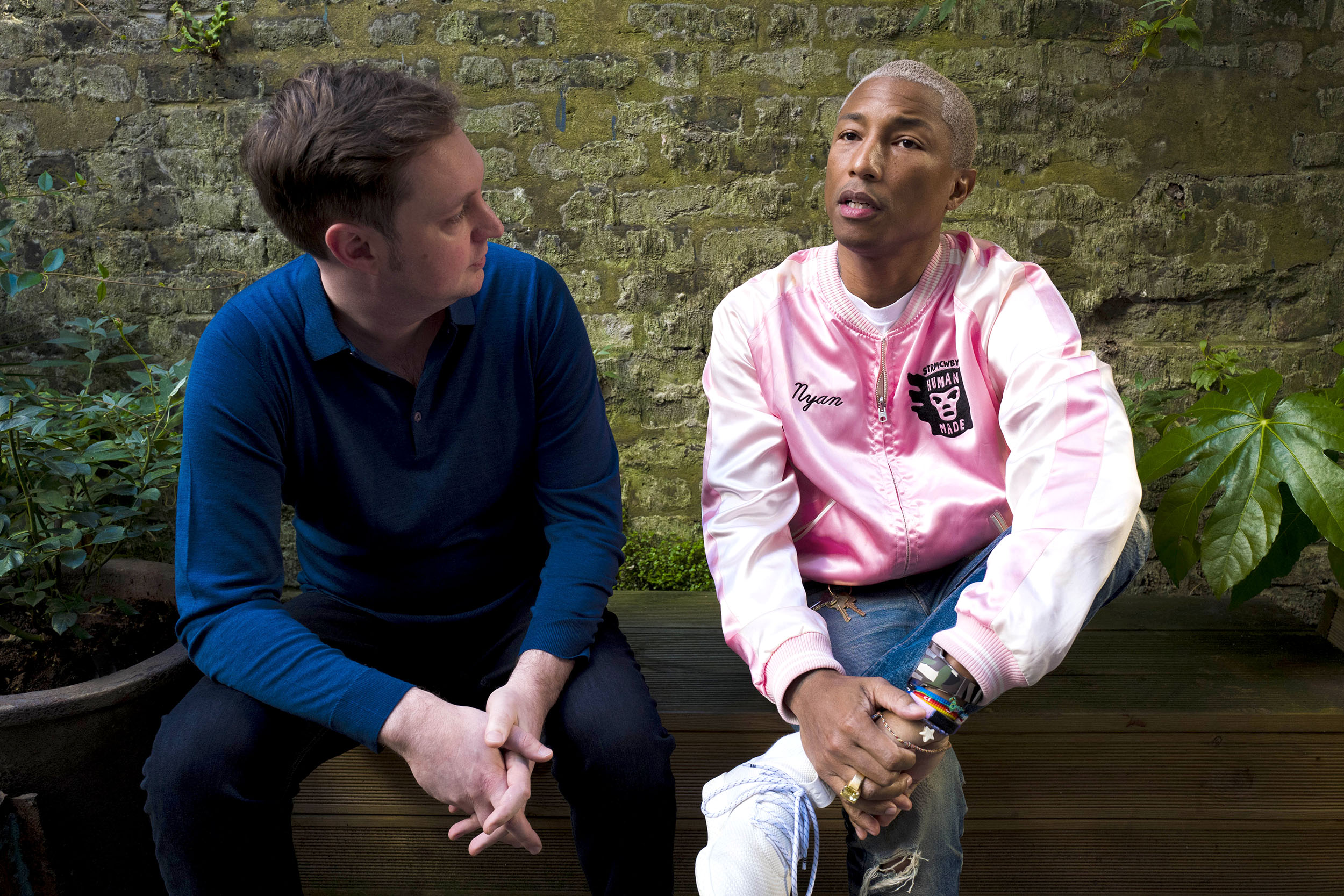 Stay tuned for more collaborations in the months and years to come. You'll find our first collaboration, "Happy by Pharrell," in the NOISE app under Bundles.
Try it out today, and you'll feel what it's like to have all the elements of a global hit right there at your fingertips — ready for you to create something new.
LISTEN
Clap along and remix Pharrell's Happy
Preview Happy by Pharrell, as well as many more soundpacks from world-class artists and ROLI sound designers:
Happy by Pharrell
Recreate Pharrell Williams' Happy in NOISE with this fun soundpack. Includes groove kits, percussion, bass, piano and vocals all from Pharrell's massive no.1 hit. Remix, rearrange or just jam along to the original song and soak up the Happy vibes.
Available for download in the NOISE app now