Listen to the colliding sonic atmospheres of the film Be As You Wish To Seem, and you'd never know that the renowned singer-songwriter KT Tunstall wrote the soundtrack. Some parts of the score are ominous and distressed, some parts are airy and meditative. The twisting contours of her electronic soundscape nowhere hints at a voice that is instantly recognizable to fans of Tiger Suit, KIN, and other chart-topping albums. That is just how KT prefers it to be.
"With my own music under my name as a solo artist, there are parameters that I sometimes wish weren't there," she says while meeting up at London's Century Club.
"I love electronic dance music for instance. But it wouldn't work to do a completely electronic KT Tunstall record. With film scoring, there's no need for me to sound like me. I can sound like whatever the director is asking for and whatever I can present to the director. It doesn't have to be anything to do with a guitar-playing singer-songwriter."
Now working on a new KT Tunstall album, she took five days away to score Be As You Wish To Seem, a short film that premiered in London this month. The film follows the story of a young woman trying to break away from a stressful and addictive city life and find refuge on a farm. While she reconnects with a purer natural world, her transition does not appear to halt her slide toward a mental breakdown. The intensity of the film rests in its focus on one person's emotional turmoil. There are no other characters and no dialogue to explain her emotions in words.
Watch the trailer for "Be As You Wish To Seem."
"The director John Turner wanted to try and express the difficulty of this kind of transition — that it's like a drug addiction," KT says. "She's got to rip herself away from the city and the whole energy of urban life. Everyone can relate to that feeling in some way."
She jokes that the worst nightmare of any film composer is to hear a director say, "Do whatever you want." That is exactly what John Turner told her. Her first draft didn't quite cut it. "He said, 'This is a terrible struggle for her. I want this music to be the soundtrack of her brain. I want the music to reflect the dis-ease that she's experiencing but not showing.'"
"That's what fascinating about film composing: the influence over the scene. You can show a picture of trees swaying in the wind. It's a beautiful, serene picture. Then you put dark, metallic, throbbing, dissonant tones beneath it, and suddenly people think, 'Something terrible is about to happen! The trees are alive — and full of malcontent!' It's the classic trick of a film score leading the viewer down a path they weren't expecting."
The soundtrack of Be As You Wish To Seem is broken into four movements, and the territory covered by these distinct musical sections seems larger than the 20-minute film itself. It took her only three days to compose. The reason she wrote so quickly, she says, is that she was using a Seaboard RISE 25 — more or less for the first time.
"I didn't set out to only use the Seaboard, but it ended up that 85 per cent of the work was done with the Seaboard and Equator sounds. I'd had one when I was working on my last album, but I didn't have a chance to use it. So I thought this was the perfect opportunity."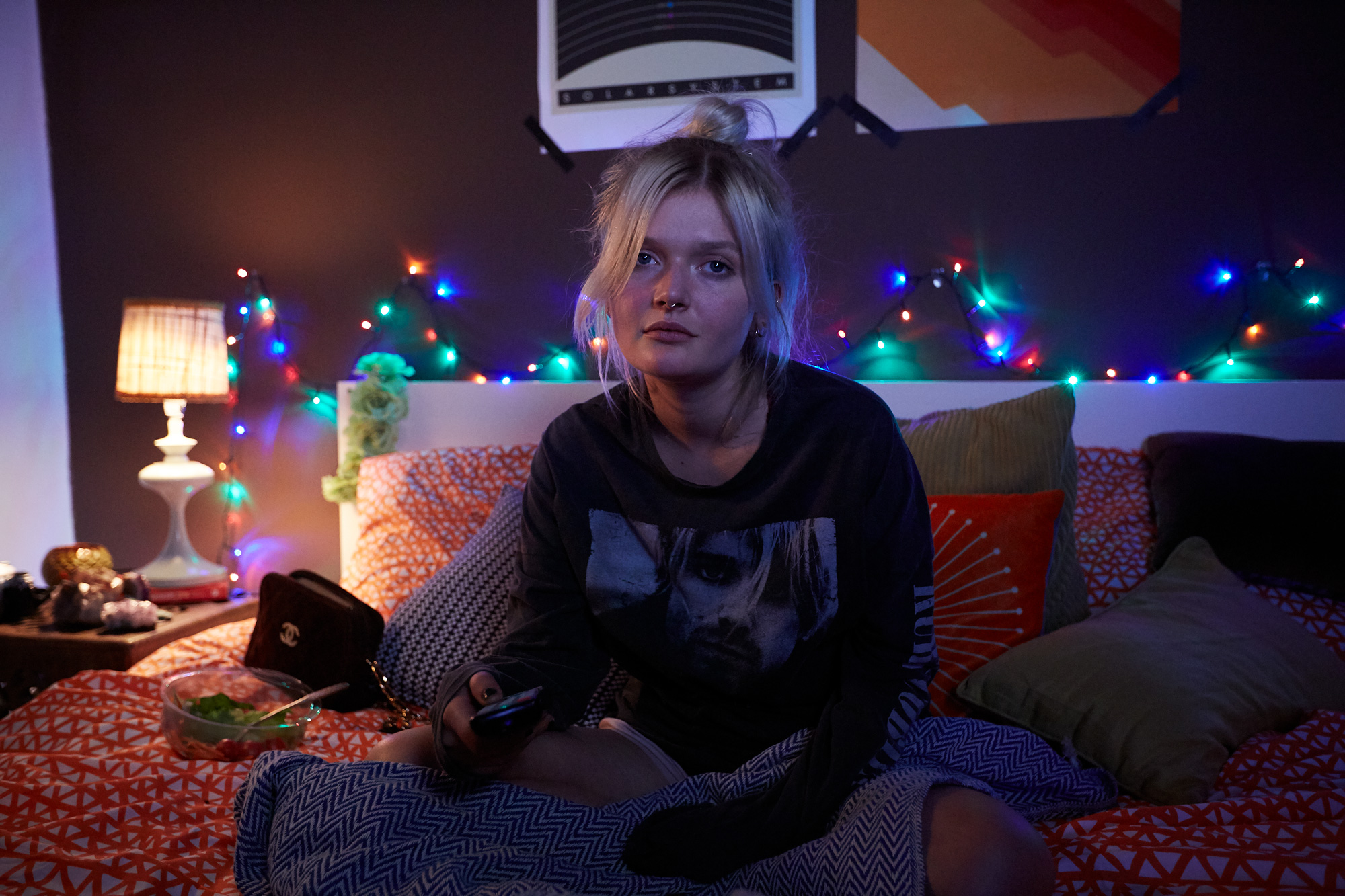 Be As You Wish To Seem is the story of a young girl alienated by city living seeking refuge in nature.
As a keyboardist, guitarist, and vocalist, KT felt out the Seaboard's musical character intuitively. Her biggest struggle, she says, was making it behave more like a keyboard synthesizer — her go-to sketching tool for all her music. But she got deeper and deeper into it over three intensive days.
"I was amazed by its capability," she says. "It really is like a new instrument. I've not played anything like it. It's a bit like someone who's using a windup telephone goes straight to an iPhone and is saying, 'What? How does it do that?'
"You don't have touch buttons, you don't have to program anything, you just touch it and the sound moves. So it forces you to be intuitive, but it also forces you to be experimental. You take the sound of a trumpet, for example, and it's not a trumpet. You can go higher and lower, you can way outside the natural range and ability of a trumpet, and it's so easy to experiment with.
"This is why I've found it particularly good for film scoring," she says. "When I write to picture with a keyboard I follow my impulses. Sometimes I just look at the screen and don't even watch my hands. I improvise. I sketch in real time in MIDI then go back and refine. But it's usually such a technical exercise to add effects, to add vibrato, to change the nature of the sound. What I love about the Seaboard is that the process is so natural. To be able to do all of that with one hand, right in the moment, really changes everything. It made composing the film a much more immediate, impulsive experience."
Ever since she went on stage in the early 2000s with an Akai loop pedal, KT Tunstall has been known for tech that adds an electronic twist to the sound of a singer-songwriter strumming a guitar. She once taught herself how to use a Korg Kaoss Pad days before a major show — then brought it onstage to the surprise of her bandmates.
She claims she's not a techie. "I'm not crazy about gear, and I don't buy a million new pieces of it. I like to imagine something creatively, and then what I want the tech to do is help me carry out the idea as easily as possible."
For Be As You Wish To Seem, her creative idea was to write an electronic soundtrack that sounded as organic as possible.
"That's the nature of the film," she says. "It's about the importance of a human's relationship with nature. The sounds help tell the story. My favorite sound was this incredibly low, Tibetan horn sound that comes with Equator. It's ominous. It's silencing. It stops you dead. And it sets the mood for the scene where the main character is looking out over a lake. It's sounds like that one where the tech comes to the fore — when there's so much breath and life to an electronic sound because of a new instrument."
Watch the trailer and learn more about"Be As You Wish To Seem" here. Follow KT Tunstall on Facebook, Instagram and Twitter.
Check out KT performing with on-stage with the Akai loop pedal in this classic performance of "Black Horse & The Cherry Tree":
Photo credits: Tom Oxley & Be As You Wish To Seem.